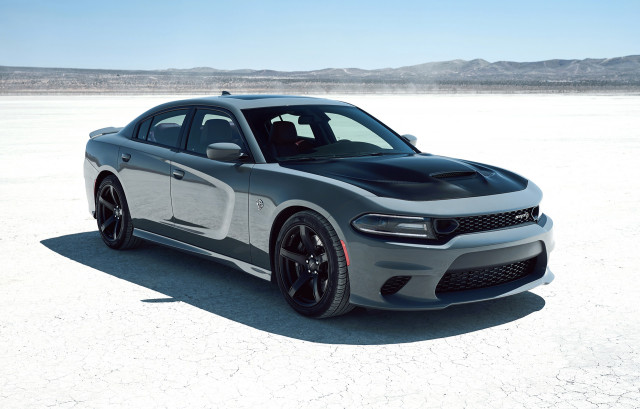 The Charger's most natural competitor is its stablemate, the Chrysler 300.
The cars share a platform and V-6 and base V-8 engines, but the 300 is tuned for more luxury and without the performance of the Charger.
The Cadillac CTS will outhandle the Charger and offers more luxury as well, but it's more expensive and its turbo-4 won't inspire muscle car fans.
The Nissan Maxima is overtly stylish and comfortable, but it can't match the performance of any V-8 Charger.
The Genesis G80 offers real interior luxury and while it handles well it doesn't have the attitude of the two high-end Chargers.
If comfort is your preference, the Buick LaCrosse will deliver and it also offers more driving entertainment than expected.
2019 Dodge ChargerBrowse Used Listings
2019 Buick LacrosseBrowse Used Listings
2019 Cadillac CTSBrowse Used Listings
2019 Chrysler 300Browse Used Listings
2019 Nissan MaximaBrowse Used Listings
2019 Genesis G80Browse Used Listings
Quick Specs

Aging gracefully, the 2019 Dodge Charger can be a V-6 family sedan or a genuine American muscle car.

The 2019 Buick LaCrosse is old-school luxury with a new-school hybrid battery bump. It's a quiet, comfortable sedan that doesn't make many mistakes.

The 2019 Cadillac CTS-V is arguably the greatest American performance sedan ever, and we will miss it dearly when it's discontinued after 2019.

If it's a certain retro appeal you're after in a four-door sedan, few vehicles can compete with the moderately priced 2019 Chrysler 300.

The 2019 Nissan Maxima is a break from the familiar mid-size four-door sedans.

The 2019 Genesis G80 strikes a commendable balance between luxury, performance, and value.

MSRP From
$29,470
$29,570
$46,995
$29,470
$34,050
$42,050
Gas Mileage
13 MPG City / 30 MPG Hwy
20 MPG City / 35 MPG Hwy
14 MPG City / 30 MPG Hwy
16 MPG City / 30 MPG Hwy
20 MPG City / 30 MPG Hwy
15 MPG City / 26 MPG Hwy
Engine
Regular Unleaded V-6
Gas I4
Turbocharged Gas I4
Regular Unleaded V-6
Premium Unleaded V-6
Regular Unleaded V-6
EPA Class
Large Cars
Midsize Cars
Mid-Size
Large Cars
Midsize Cars
Large Cars
Style Name
SXT RWD
4-Door Sedan FWD
4-Door Sedan 2.0L Turbo RWD
Touring RWD
S 3.5L
3.8L RWD
Drivetrain
Rear Wheel Drive
Front Wheel Drive
Rear Wheel Drive
Rear Wheel Drive
Front Wheel Drive
Rear Wheel Drive
Passenger Capacity
5
5
5
5
5
5
Passenger Doors
N/A
N/A
N/A
N/A
N/A
N/A
Body Style
Sedan
Sedan
4 Door Sedan
Sedan
Sedan
Sedan
Transmission
Automatic w/OD
Automatic
Automatic
Automatic w/OD
CVT w/OD
Automatic w/OD
Detailed Spec Comparison
2019 Dodge Charger vs. 2019 Buick Lacrosse
2019 Dodge Charger vs. 2019 Cadillac CTS
2019 Dodge Charger vs. 2019 Chrysler 300
2019 Dodge Charger vs. 2019 Nissan Maxima
2019 Dodge Charger vs. 2019 Genesis G80