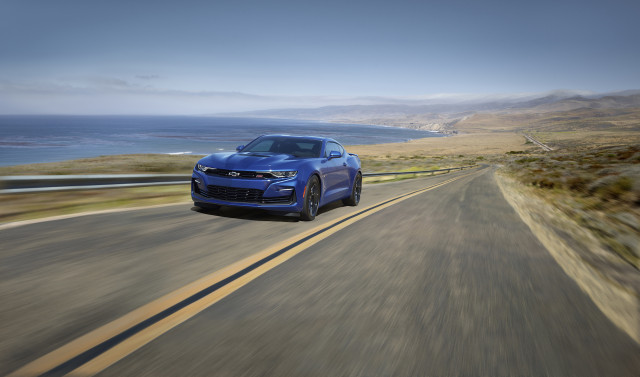 Offered as a coupe or convertible, with four engine choices, and track-ready V-8 models, the Chevy Camaro puts American muscle in competition with not only other pony cars but also European sport coupes.
The Ford Mustang has a similar model range and comparable handling, but we still prefer the Camaro even though the Mustang is the sales champ.
The Dodge Challenger also beats the Camaro at the dealer, but is much heavier and even more retro.
It also has more interior space, and it makes headlines with big Hellcat power (707 or 797 hp).
The Camaro's form factor is basically the same as that of the BMW 4-Series but without as much luxury.
Still, the Camaro will compete with the 4-Series on a track and, in many cases, win.
The Nissan 370Z has an aging design, but it's still fun to drive with strong V-6 power.