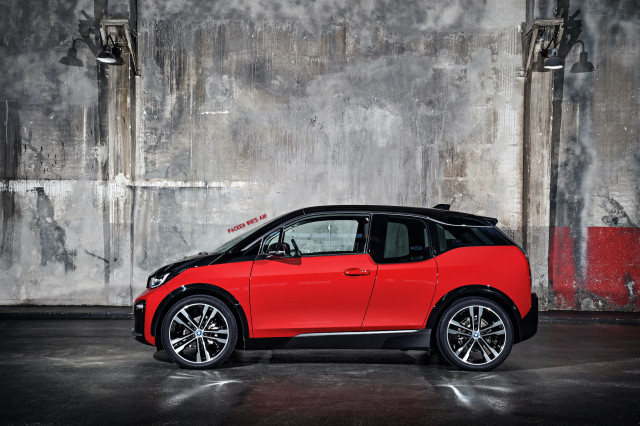 Electric cars are like consumer electronics in the way their technology improves dramatically with each generation.
The i3 is among the oldest electric car designs, and it shows up against rivals that considerably outpace its range for far less money.
The Chevy Bolt EV is a perennial favorite for its excellent range, comfortable ride, and palatable price tag.
The Nissan Leaf doesn't have quite the range of the Bolt EV, though its safety tech is a big step up.
Kia's Niro and Hyundai's related Kona both make excellent choices and boast impressive real-world range.
They're bargains and should not be missed.
If you're looking at electric cars, certainly the Tesla Model 3 is on your list—and we can't blame you as it's a great vehicle with a minimalist interior that may or may not hold appeal.
2020 BMW i3Browse Used Listings
2020 Chevrolet Bolt EVBrowse Used Listings
2020 Hyundai Kona ElectricBrowse Used Listings
2020 Kia NiroBrowse Used Listings
2020 Tesla Model 3Browse Used Listings
Quick Specs

Once cutting edge, the 2020 BMW i3 has fallen well behind other electric cars. Only purists need apply.

A few more miles of range and modest upgrades push the 2020 Chevy Bolt EV electric hatchback back at the top for (non-Tesla) range, but there are other more charming urban electric cars.

At less than $30,000 after tax credits, the 2020 Hyundai Kona Electric is a great-value, high-range EV…even if it isn't available everywhere.

The 2020 Kia Niro is a compelling eco-friendly car for those opposed to Prius-like looks.

It's not perfect, but the 2020 Tesla Model 3 has a devoted following and growing list of fans.

MSRP From
$44,450
$36,620
$37,190
$24,590
$35,000
Gas Mileage
Coming Soon MPG City / Coming Soon MPG Hwy
Coming Soon MPG City / Coming Soon MPG Hwy
Coming Soon MPG City / Coming Soon MPG Hwy
46 MPG City / 46 MPG Hwy
Coming Soon MPG City / Coming Soon MPG Hwy
Engine
Electric
Electric
Electric
Gas/Electric I-4
Electric
EPA Class
Subcompact Cars
Small station wagon
Small SUV 2WD
Small Station Wagons
Midsize Cars
Style Name
120 Ah
5-Door Wagon LT
SEL FWD
LX FWD
Standard Range RWD
Drivetrain
Rear Wheel Drive
Front Wheel Drive
Front Wheel Drive
Front Wheel Drive
Rear Wheel Drive
Passenger Capacity
4
5
5
5
5
Passenger Doors
N/A
4
N/A
N/A
N/A
Body Style
Hatchback
Wagon
Sport Utility
Sport Utility
Sedan
Transmission
Automatic
NA
Automatic
Auto-Shift Manual w/OD
Automatic
Detailed Spec Comparison
2020 BMW i3 vs. 2020 Chevrolet Bolt EV
2020 BMW i3 vs. 2020 Hyundai Kona Electric
2020 BMW i3 vs. 2020 Kia Niro
2020 BMW i3 vs. 2020 Tesla Model 3