The Ford Mustang and BMW 4-Series don't appear to have much in common, at least not at first glance. They go at it from opposite ends of the enthusiast landscape: The Mustang is the quintessential pony car—an American icon by almost any definition—while the BMW 4-Series is a luxury coupe that builds on decades of finely groomed performance pedigree, and the 3-Series sport sedans.
On the other hand, they are both rear-wheel-drive coupes that have been tuned—to varying degrees, depending on the exact build—for performance capability and a satisfying driving experience, all while offering up good long-distance touring comfort and some daily-driving practicality. (They also amp up the power with M4 and Shelby editions, but it's the daily-driver cars we're comparing here.)
Which one should you buy? The ratings might shock you. (Read more about how we rate cars.)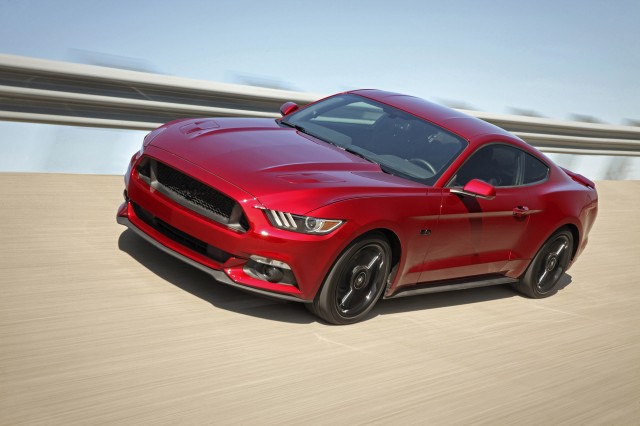 2016 Ford Mustang GT
Enlarge Photo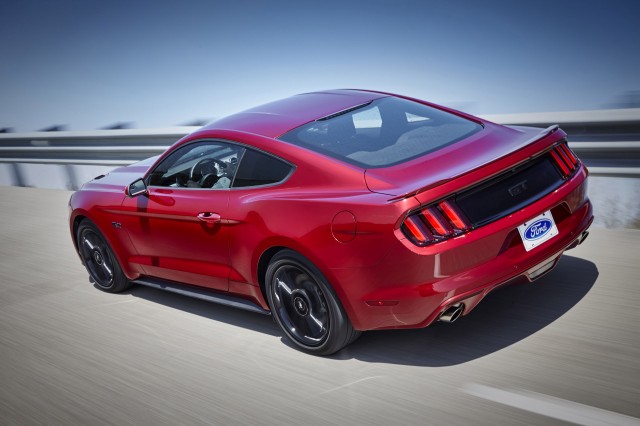 2016 Ford Mustang GT
Enlarge Photo
2016 Ford Mustang
Enlarge Photo
Both models are nearly identical in overall width and height and within a few inches in overall length. Even their profiles have become quite close in silhouette—especially with the introduction of a somewhat more modern, sculpted, organic look for the Ford Mustang, which was completely redesigned this past year. Although it's fair to say that the Mustang remains more boisterous and brash inside and out.
The BMW 4-Series is a relatively new model, too—although it's not a new segment for BMW whatsoever. The 428i and 435i Coupe and Convertible models both took the place of similarly badged 3-Series (328i and 335i) models in 2015, as BMW has pushed its coupes and convertibles onto a separate 4-Series model line (still related to the 3-Series, but different in some key performance areas).
The 4-Series lineup offers a choice between 4-cylinder and 6-cylinder models, both turbocharged and direct-injected. The 428i uses a 2.0-liter turbocharged 4-cylinder to generate 240 hp and 255 lb-ft of torque, while the familiar 3.0-liter turbocharged inline-6 makes 300 hp and 300 lb-ft. Both of these models are offered in Coupe or Convertible form, with either a 6-speed manual or 8-speed automatic for the 435i but only automatic for the 428i; Coupe versions can be had in xDrive (all-wheel-drive) form, too, which with a set of snow tires may make them pretty good all-season picks.
The Mustang, on the other hand, is more of a traditional performance car in its top Mustang GT guise; that's where a 435-horsepower, 5.0-liter V-8 rumbles under the hood, mated to 6-speed manual or automatic transmissions, and at its best with a Performance Pack that wraps in a limited-slip rear end, summer performance tires, Brembo brakes, and extra body bracing. There's launch control, too, and you can get a line lock for smoky burnouts and drag nights.
The turbo 4-cylinder version of the Mustang makes 310 hp and 320 lb-ft of torque, and is offered with a 6-speed manual or 6-speed automatic. It offers a different personality entirely.
Both in GT form and in its 4-cylinder guise, the Mustang gallops past some of its rough-around-the-edges pony-car template and becomes a much more refined vehicle this time around. These cars handle extremely well; the Mustang especially has come a long way with last year's redesign and its translation to more modern suspension-tuning expectations and a rear independent suspension. Rough pavement no longer leaves the Mustang feeling out of sorts, and it's far more confidence-inspiring in the corners. We also appreciate the Mustang's light, precise steering—and probably prefer it to the electric power steering in the 4-Series, which remains confoundingly numb.